Bradford Pals 1914 -1918
Gallery
The pictures in this section are all associated with 1st and 2nd Bradford Pals.  
We are very grateful to those who have given permission for their photographs to be included here.  But we have found m
any of the photographs freely available from the Internet where no ownership or copyright was stated.  We will acknowledge ownership or remove any photograph if requested to do so by the owner.  
Photos of CWGC cemeteries acknowledged as being sourced from and copyright of Commonwealth War Graves Commission, from www.cwgc.org
We would be honoured to include in this gallery any photos visitors are willing to donate. We are particularly keen to have more photographs of 18 Battalion Men.  If any visitor to this website has photographs that they would be willing to share please contact us.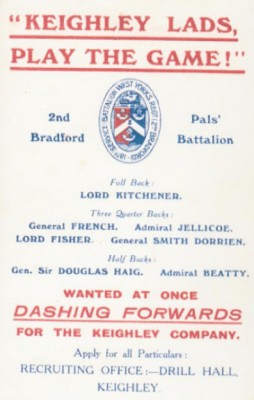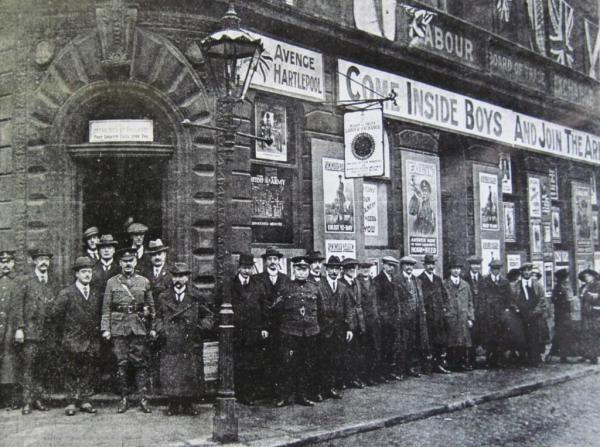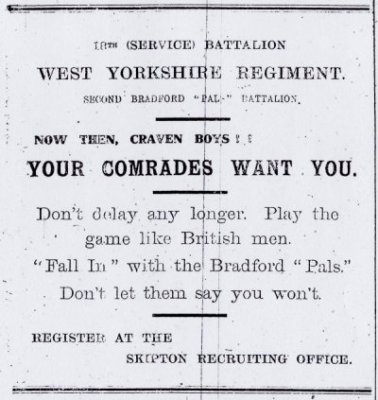 1915 Recruiting Poster for 2nd Bradford Pals targetted at men from the Keighley area
Bradford Recruiting Headquarters at the Labour Exchange Bradford (Yorkshire Observer 9 February 1915) 
Recruiting advertisement for 2nd Bradford Pals in the Craven Herald 26 February 1915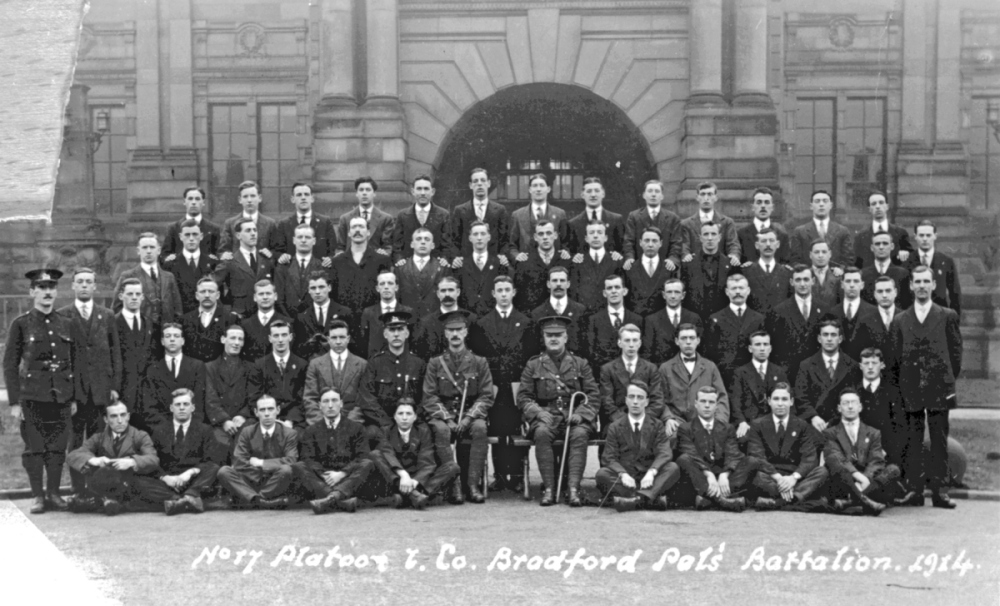 17 Platoon - C Company - 16th Battalion West Yorkshire Regiment (1st Bradford Pals) still in their civilian clothing but most with their Bradford Pals lapel badges. An early photograph taken outside Cartwright Hall Bradford probably in October 1914.

​  

Officer with walking stick is Captain A. Howarth. (photo from Bradford Museums and Galleries)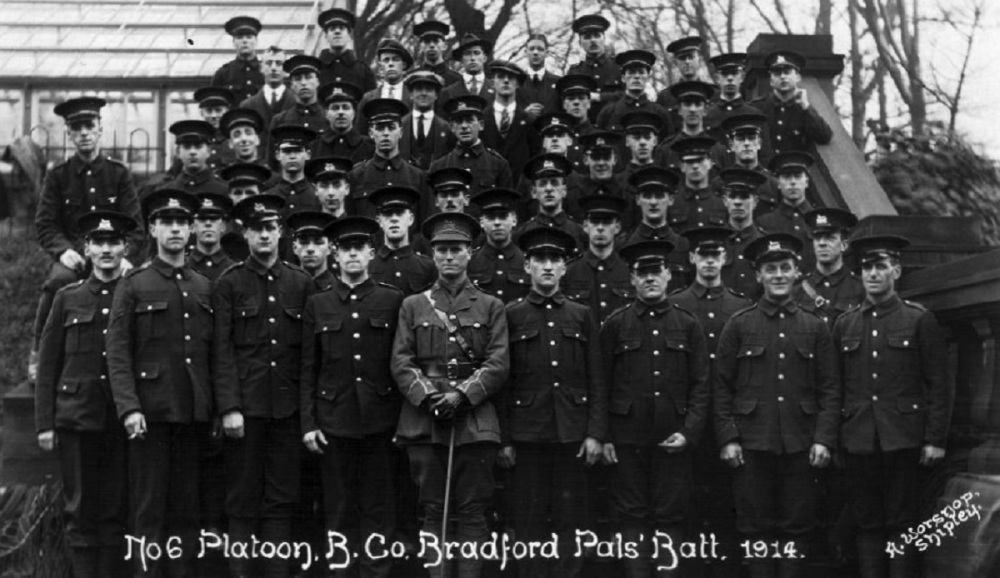 6 Platoon, B Company, 16th Battalion West Yorkshire Regiment (1st Bradford Pals) November/December 1914.  Note that some of the men at the back have not received their uniforms and are still in their civilian clothes. Many of those in uniform do not yet have their West Yorks cap badges.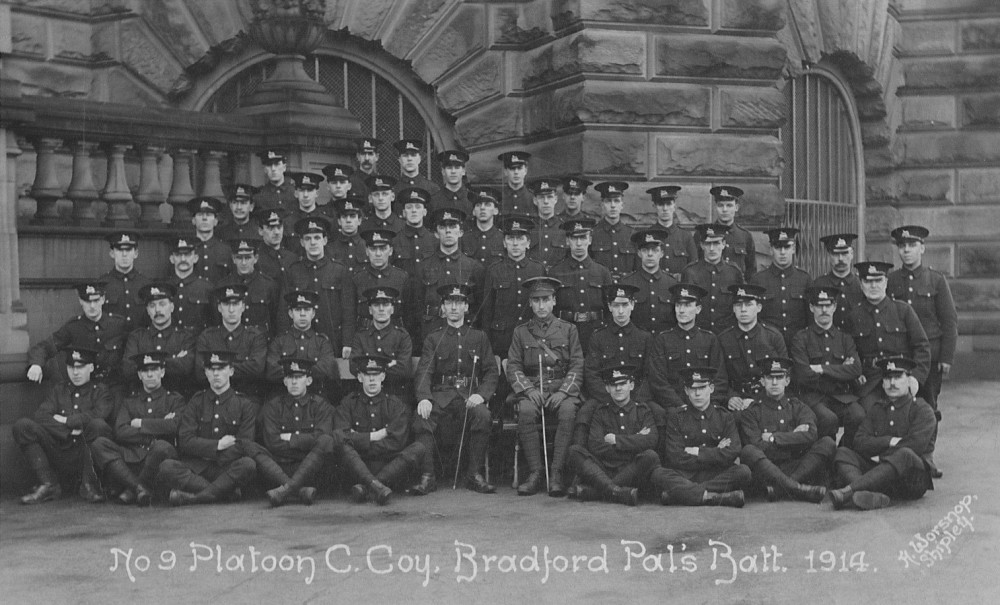 9 Platoon (above) and 10 Platoon (below) - C Company, 16th Battalion West Yorkshire Regiment (1st Bradford Pals) taken outside Cartwright Hall Bradford in late 1914.
Every man now wearing one of the two blue uniforms issued to them in November 1914.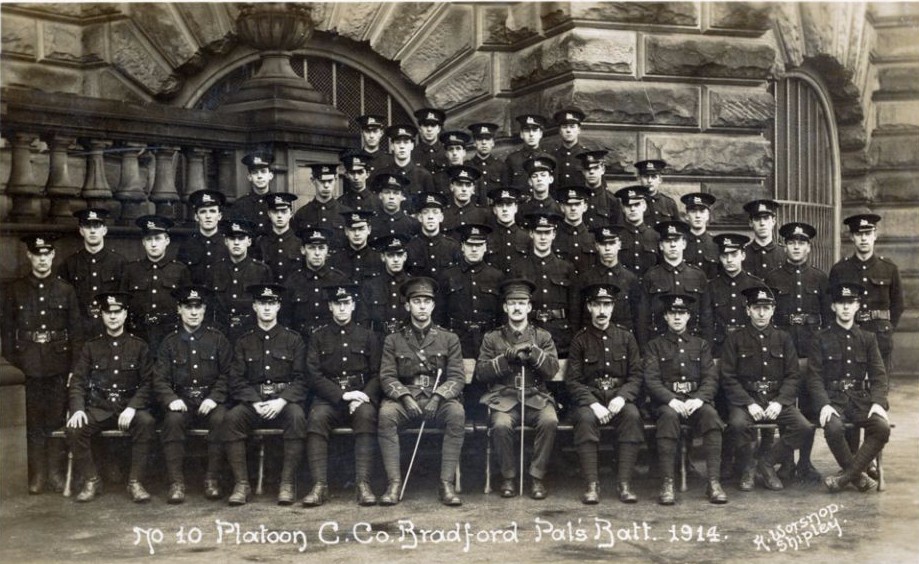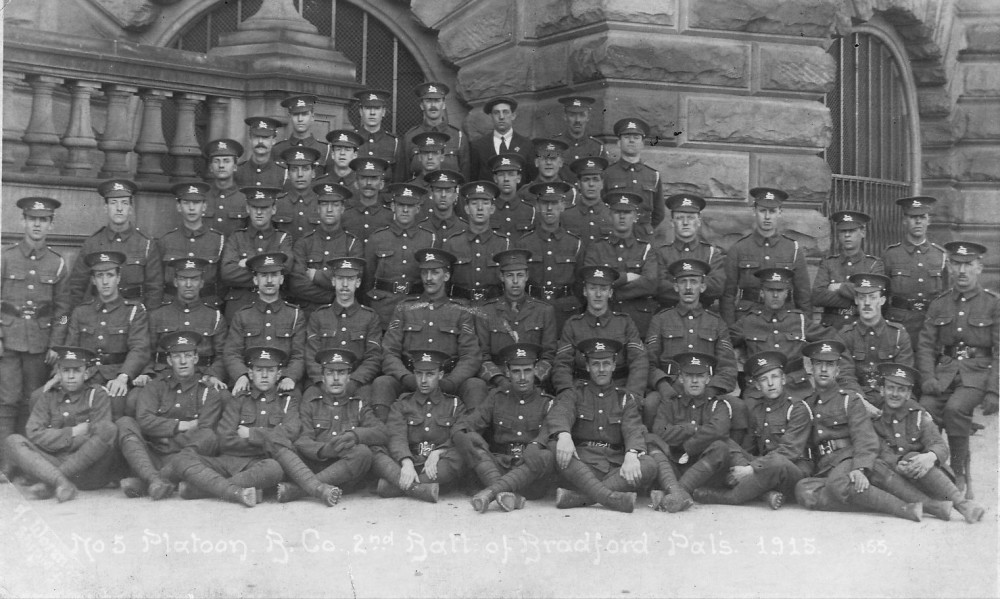 No 5 Platoon, B Company, 2nd Bradford Pals taken outside Cartwright Hall, Bradford 1915. 18/226 Arthur Fox standing second row first left.  (Courtesy T. Laking)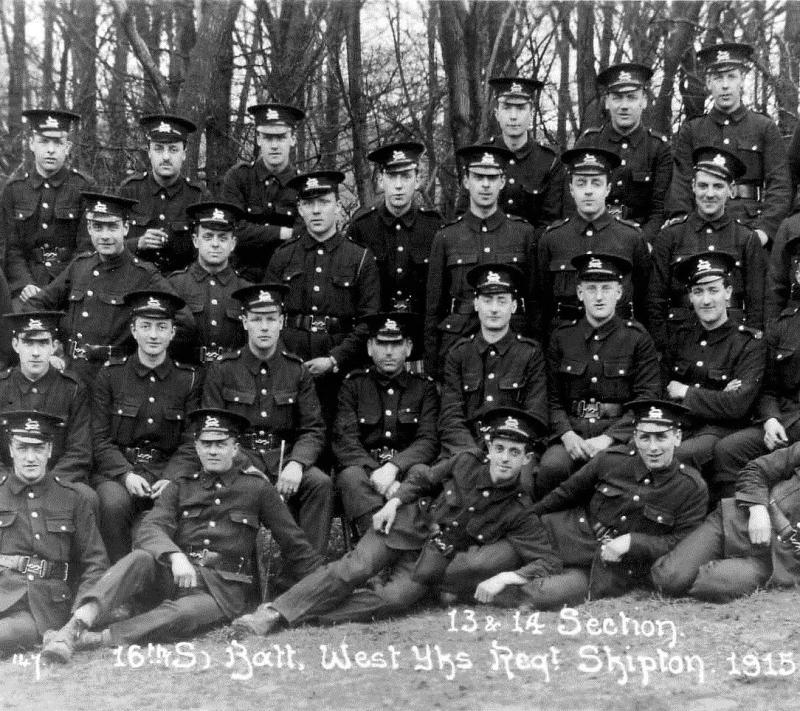 A Group of 1st Bradford Pals in their blue uniforms at Skipton in 1915.
In his book "The Bradford Pals" Ralph N Hudson states; 
In May, 1915, the 16th and 18th Battalions marched to Ripon, and, swapping their blue uniforms for regulation khaki, were absorbed into the Regular Army.
The picture above was therefore taken some time between January and May 1915.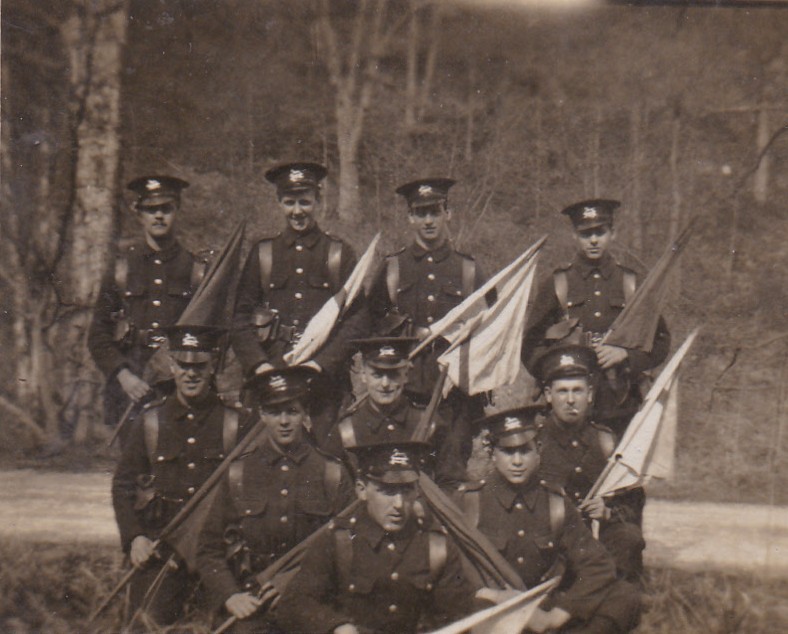 A group of 1st Bradford Pals Signallers. 16/827 Charles Edward Bolland front right. Still in blue uniforms so taken at Skipton prior to May 1915.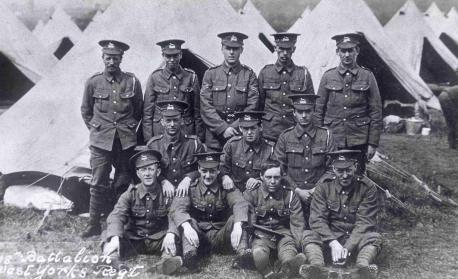 Above and below 2nd Bradford Pals at Bowling Camp Bradford in 1915. 18/579 Ralph Terry standing 1st right in Photo below.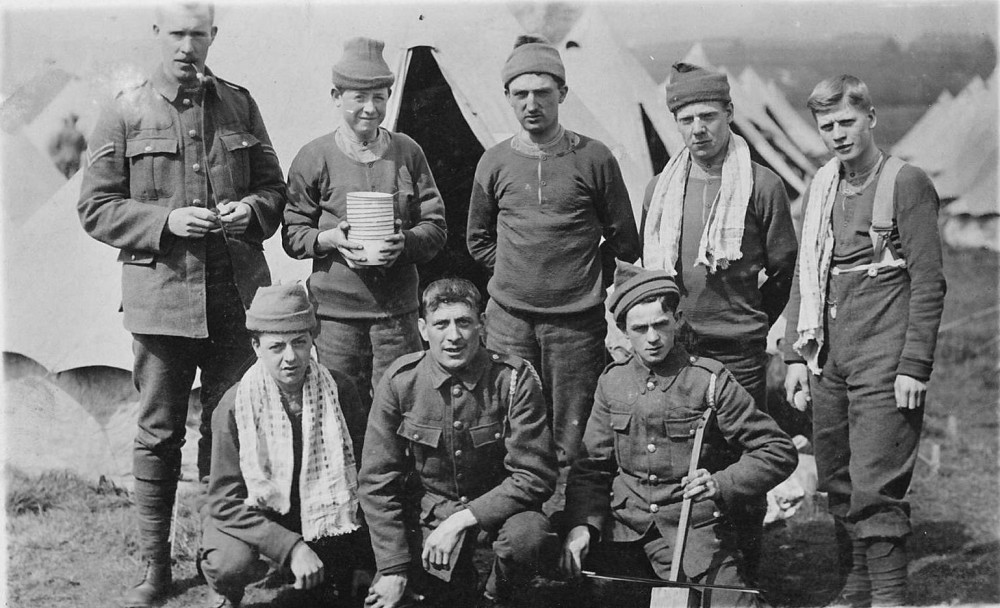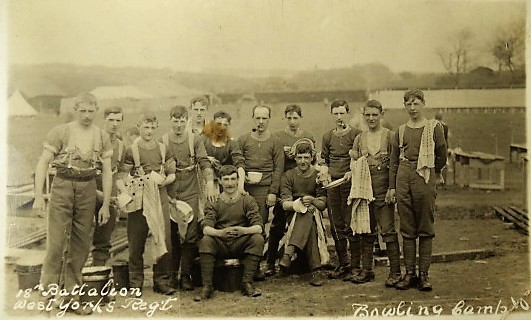 2nd Pals in 1915. Above at Bowling Camp Bradford and below probably at Ripon.  18/226 Arthur Fox is 2nd from right (above) and (below) 2nd row first left (seated). Photos courtesy of his grandson Tony Laking.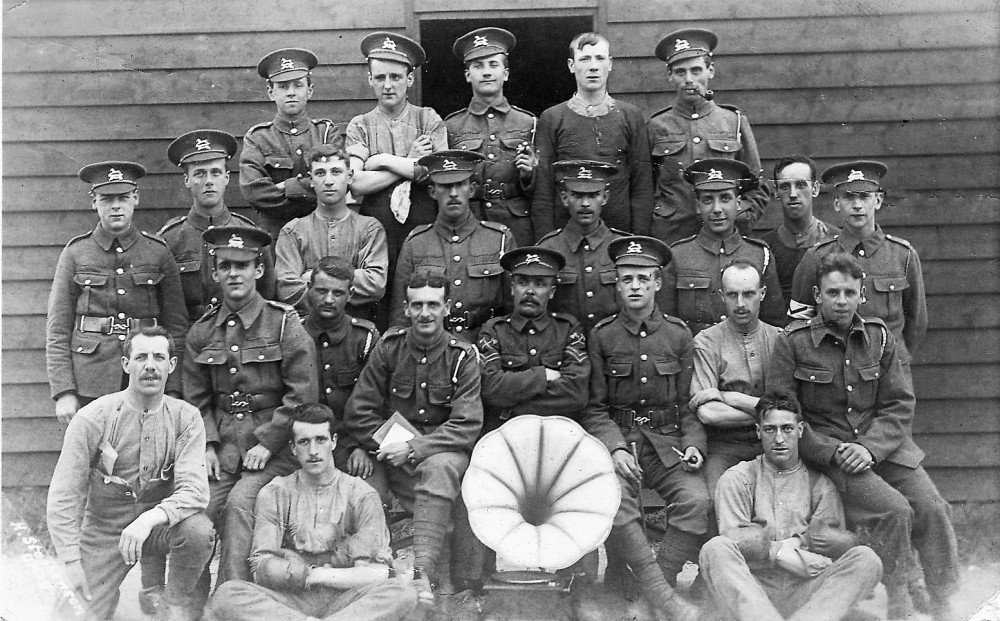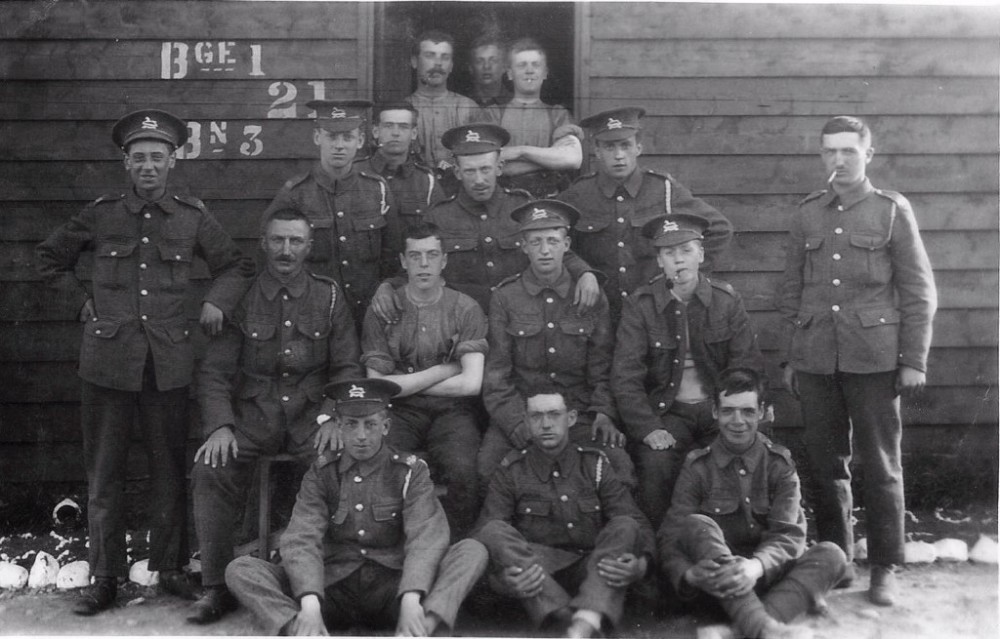 2nd pals in England 1915 . Above possibly Ripon with 18/579 Ralph Terry sitting first right smoking a pipe.
Below "on a March near Ripon" Ralph Terry just in front of the horse. Photos courtesy Gavin Terry.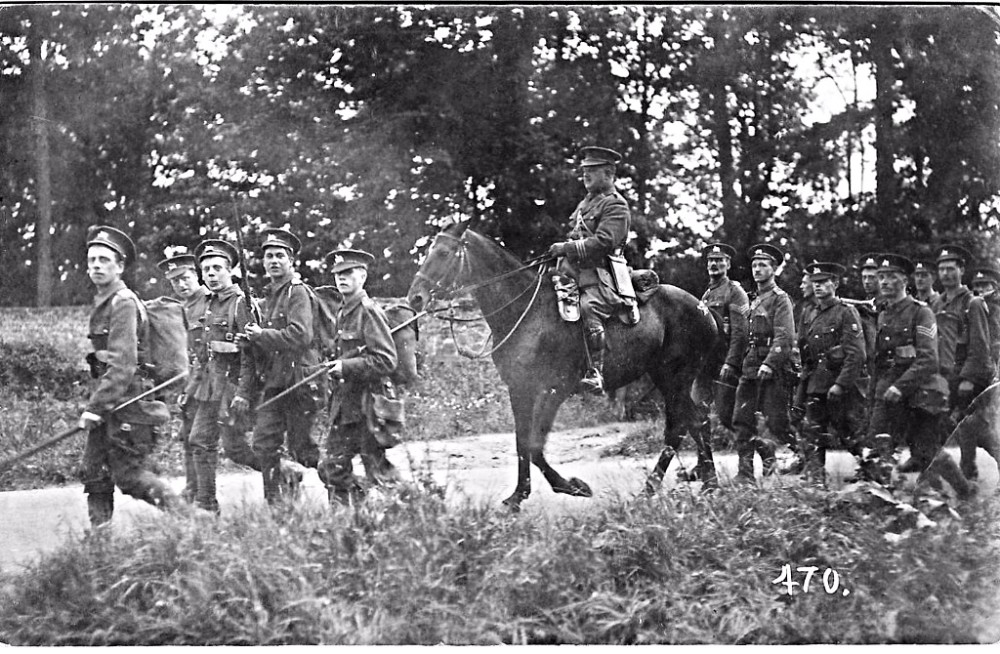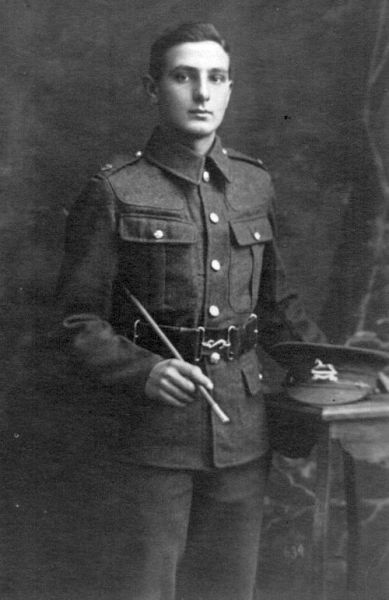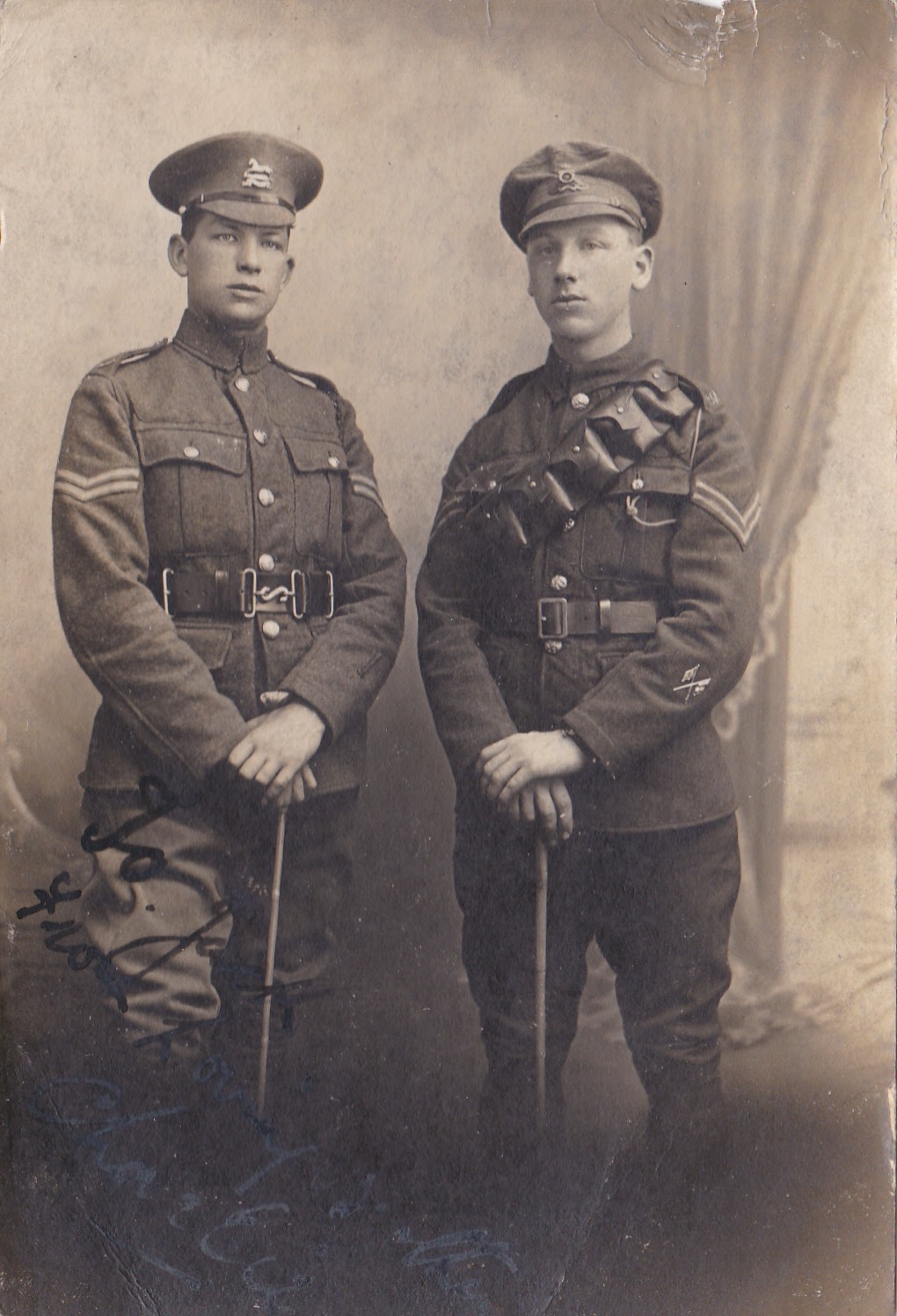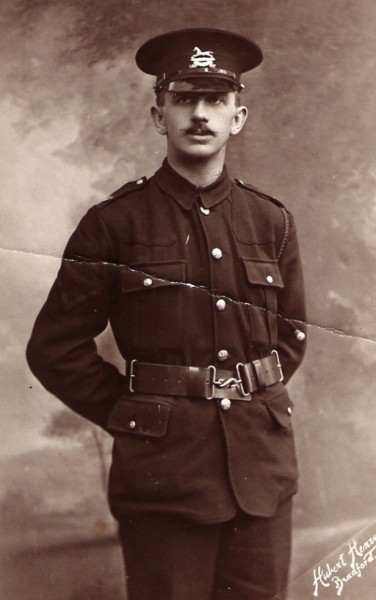 16/321 John Edward Whiteley (Whitley) born in Leeds in 1882. Prior to enlistment in September 1914 John was an Insurance Assistant Superintendant. His Service records show that he was a Sergeant (acting WO2).  

Wounded in his left hand 1/7/1916 John was transferred to 10th West Yorks 18/7/1916 and to the Labour Corps on 6/11/1918.  
John died Pateley Bridge 1965 Age 84
16/827 Charles Edward Bolland (left) 
Charles was born in Bradford in 1897 the son of Joseph and Margerat Bolland. A warehouseman prior to enlistment in September 1914. 
Charles survived the war and died in the Worth Valley District in 1966 age 69.
The other soldier is believed to be his older brother 26606 John Bolland RFA.
Killed in Action 1/7/1916 age just 18 and commemorated on the Thiepval Memorial.
Born in Bradford in 1897 son of Henry and Annie Maria Rice of Little Horton Lane, Bradford.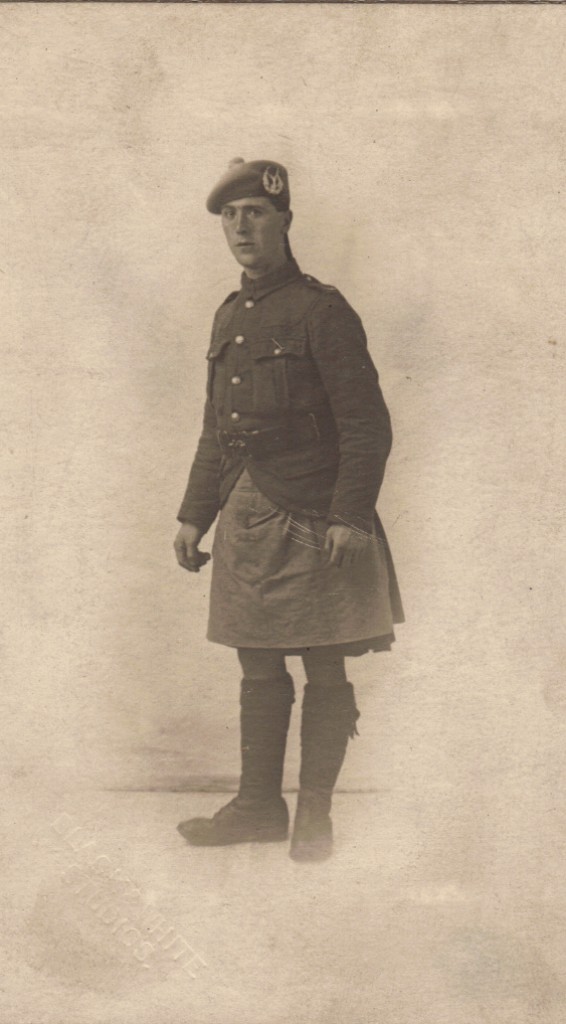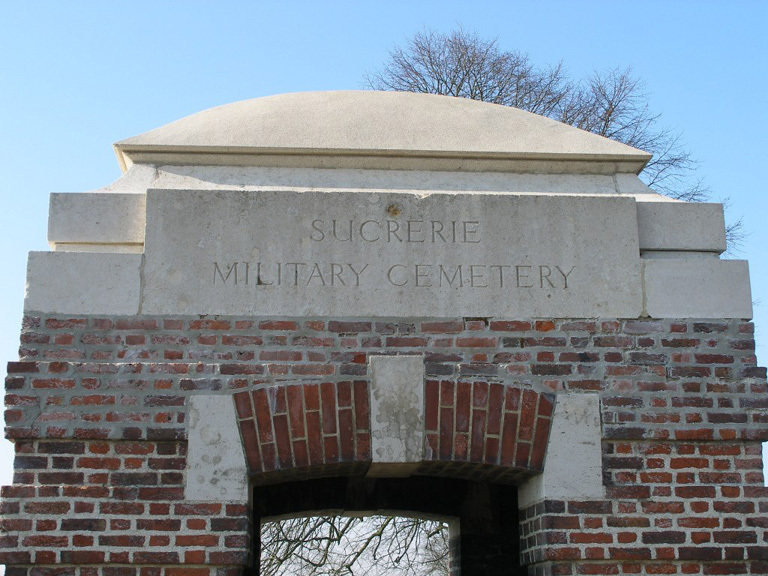 291663 Pte Moulson 7 Bn Gordon Highlanders Killed in Action 14/11/1916 commemorated on the Thiepval Memorial
Sucrerie Military Cemetery Colincamps.
There are 6 men with 16/ and 9 Men with 18/ Regimental Numbers buried here.  
All of the men were killed between 23/4/1916 and 10/6/1916. (CWGC)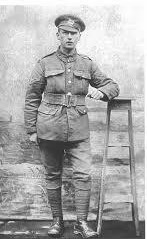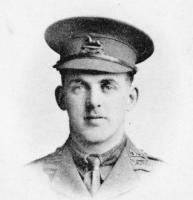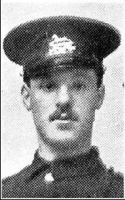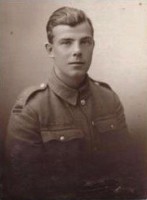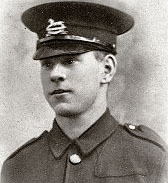 16/631 James Rhodes Akam
Lt. 18 West Yorks. Commissioned 15/3/1915.
Killed in Action 1/7/1916. Commemorated on the Thiepval Memorial
16/1091 Sam Lister - Military Medal- 
Killed in Action 22/9/1918 serving with 15/17th West Yorks and commemorated on the Ploegsteert Memorial 
16/1078 David Percival Dixon - Born Wray, Lancashire 1890. A Woolsorter attested 16 Bn West Yorks October 1914. 
Killed in Action 22/10/1918  and is commemorated on the Vis-En-Artois Memorial.
16/736 Benjamin Balme

born Clayton, Bradford 1895 son of George Frederick and Annie Balme. A Woolsorter he enlisted 23 September 1914. 
Killed in Action 1/7/1916 age 21 he is commemorated on the Thiepval Memorial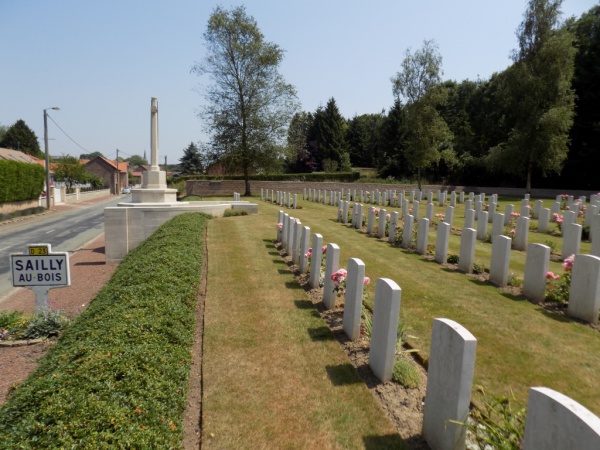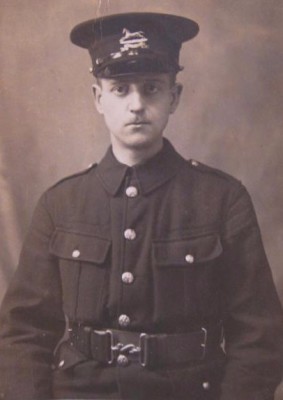 16/772 Allen Lee (right)
Allen Lee was born in Brighouse in 1889 but lived in West Bowling, Bradford. 
He was taken prisoner serving with 15/17th Bn West Yorks at Haplincourt on 27/3/1918 and died in Grande Carriere Lager on 21/7/1918  

He is buried in BERLAIMONT COMMUNAL CEMETERY EXTENSION in France.
​

​Click on photo for further information about Allen Lee
​Sailly-au-Bois Military Cemetery, France.  4 Officers and 51 men of the West Yorkshire Regiment are buried here including 5 Men with 16/ and 6 men with 18/ Regimental numbers.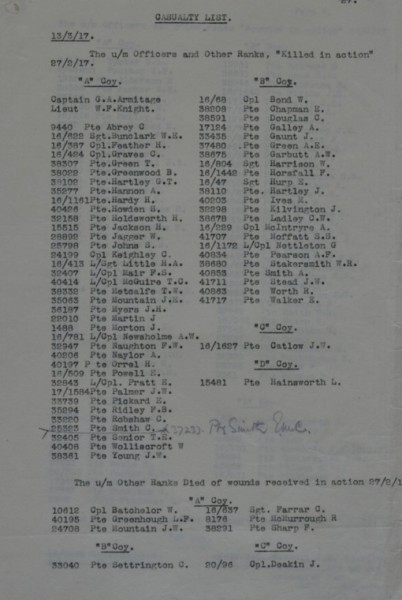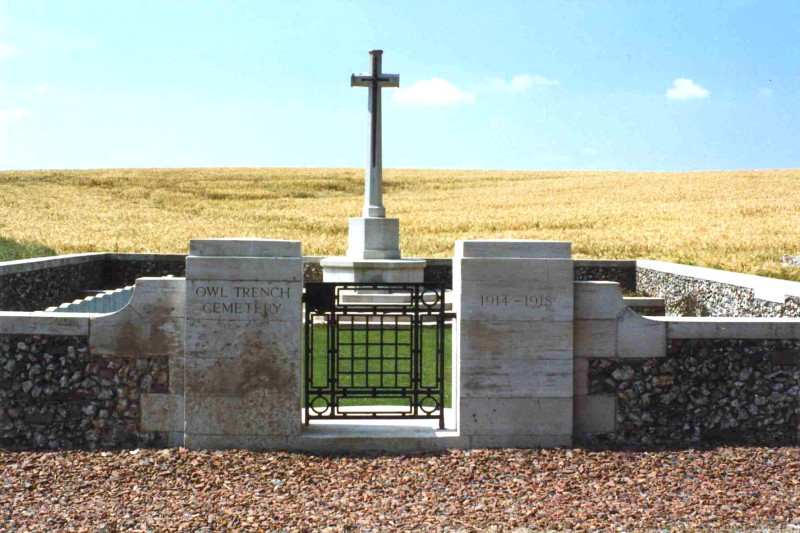 OWL TRENCH CEMETERY, HEBUTERNE. (CWGC)
A 1st Bradford Pals Cemetery with 43 men of 16 Battalion who were killed on 27/2/1917 (Official Casualty List to the left) and are buried in a mass grave. Of the 43 there are 11 men with 16/ Regimental Numbers. The men include 16/413 Lance Sergeant Henry Arnold Little
(photo and gravestone below) and 37480 Albert Edward Green (below left) Casualty list on the left.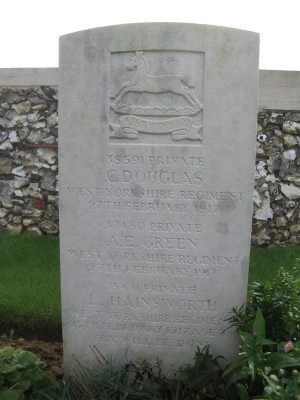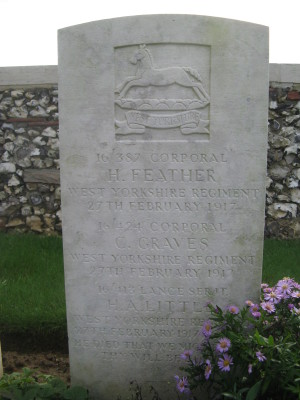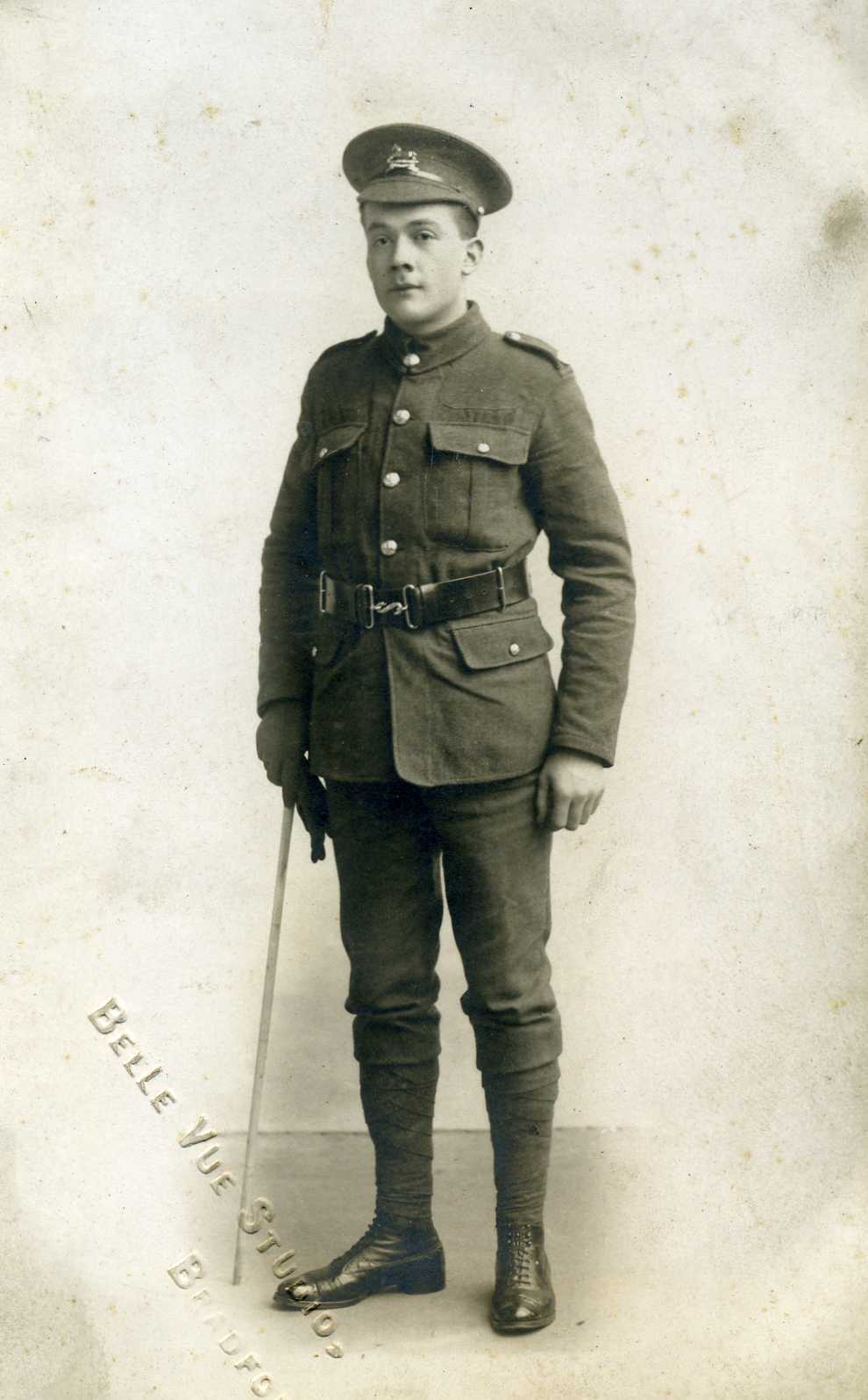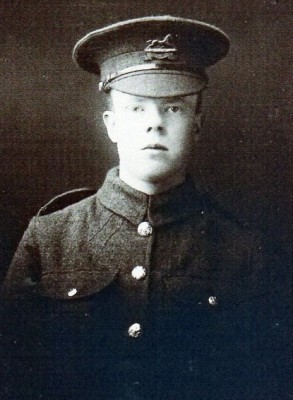 Headstone at Owl Trench Cemetery for 38591 Charles Douglas - 37480 Albert Edward Green and 
15481 Leonard Hainsworth all of     16 Bn West Yorkshire Regiment.
(photo Chris(tine) Eaton findagrave.com)
37480 Albert Edward Green.
Born in 1898 Arthur was born and brought up in Leeds. He was just 19 years of age when he was Killed in Action on 27/2/1917. He is buried in Owl Trench Cemetery, Hebuterne. Photo Courtesy of Kathryn his Grand Niece.
Headstone at Owl Trench Cemetery for 16/387 Henry Feather - 16/424 Cecil Graves and 16/413 Henry Arnold Little 
(photo Chris(tine) Eaton findagrave.com)
16/413 Henry Arnold Little.
Henry was a Wool Buyer prior to the war living at Athol Road,   Manningham, Bradford. One of the first to join in September 1914 he was 
Killed in Action 27/2/1917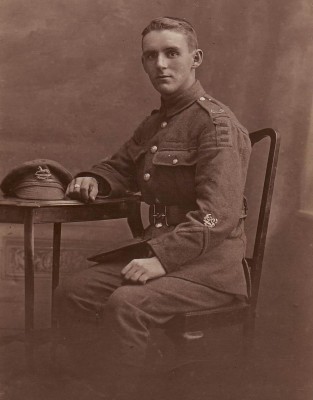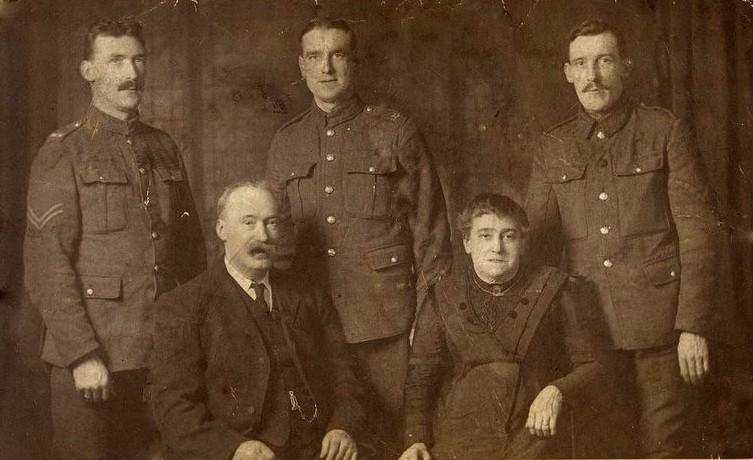 The Cartledge Family of Maw Street, Bradford. Thomas and Susanah Cartledge with their three Sons serving with both 1st and 2nd Bradford Pals. Left to right 16/1080 Joseph, 16/909 Arthur and 18/694 James Cartledge. Thomas hailed from Salford in Lancashire but was married to his Bradford born wife Susanah Raistrick in Bradford.  Eldest son James was born 1890 in Radcliffe, Lancs but both Joseph and Arthur were born in Bradford.  
In 1911 all three men are shown as being Warehousemen in Bradford with James and Joseph both being married at that time. Arthur Cartledge married Clara Agnes Newman in Bradford in 1915. In 1917 they had a son who they named Beaumont Hamel Cartledge. (Photo courtesy of Stuart Cartledge - Australia)
​18/226 Arthur Fox

Born at Bradford in 1896 the son of Charles and Frances Mary Fox. 

Arthur survived the war and died at Bradford in 1976 age 80.

(T. Laking)

18/204 Private John Henry Kimber
Shown here seated with an unknown Royal Scots soldier. Photo probably taken in the early 1920's.
Records show that John Henry Kimber would have been 15 years of age when he joined 2nd Bradford Pals in February 1915.
Later transferred to Royal Scots as 48565 Pte J.H. Kimber, John would have only just reached the legal age for being at the front at the time of the Armistice. 
John Kimber died in Bradford 1971 Age 72.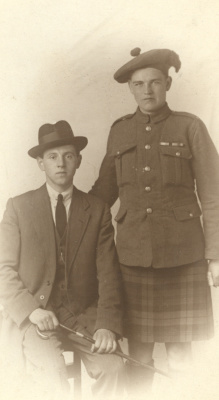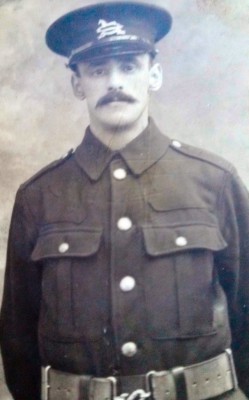 16/340 Henry Laurence Rogers.

Born at Bradford in 1880 the son of Daniel and Frances Rogers. Lived in the Leeds Road area of Bradford all of his life.

Prior to the war Henry was a Tram Conductor and a Furnaceman. He married Hannah Burnell in 1904 and they had three daughters.

​

Henry was Killed in Action on 1st July 1916 and is commemorated on the Thiepval Memorial.

Photo courtesy of his proud Great Grandaughter Susan Kehagia, Athens.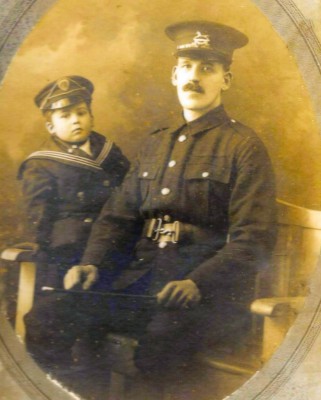 16/499 John William Hagan ​

​Pictured (left) with his son Henry Jay Hagan (b. 1911)

​

Born 1881 in West Hartlepool his family moving to Bradford at some point in the late 1870's.  John spent five years in the Royal Navy before emigrating with his widowed mother to the US.

​John joined the 1st Pals on 22/9/1914. He is later shown as a Sergeant in 11 West Yorks and was subsequently discharged to a commission on 29/10/1918 as a 2nd Lt. in 3 West Yorks.

John William Hagan died at Welwyn, Herts in 1953 Age 72.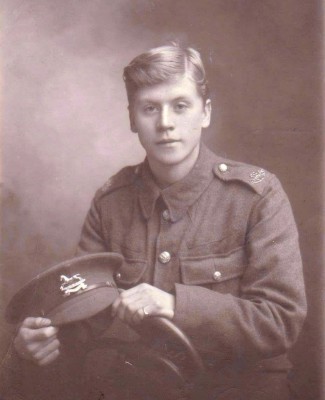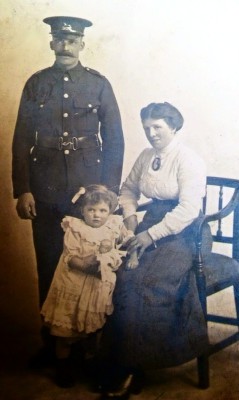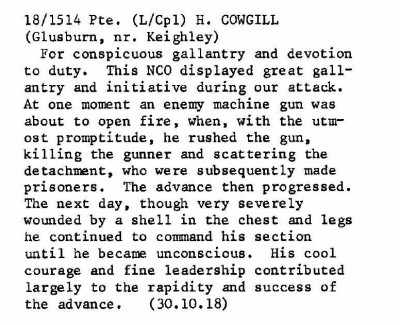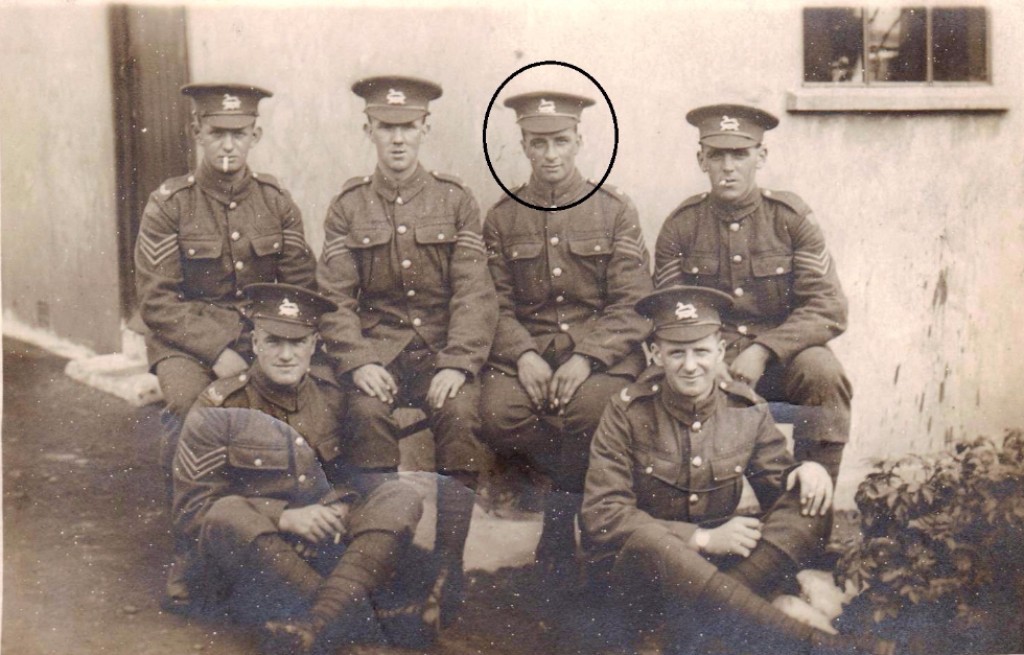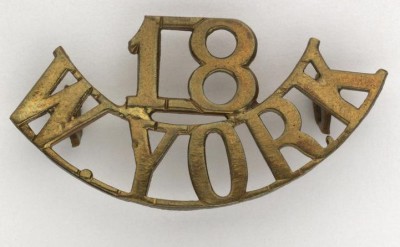 16/757 Arthur Bell - Military Medal with a group of four West Yorks Sergeants and a solitary Private.   As Arthur clearly has a wound stripe showing on his left sleeve this photo was taken sometime after July 1916.  Arthur Bells records show that he later went on to serve with both 9th and 1st Battalions of The West Yorkshire Regiment.  He was gazetted for the Military Medal whilst serving with 1st Battalion.  Arthur was Transferred to Class Z Army Reserve in June 1919.
Arthur Bell died in Bradford in 1975 Age 84. (photo courtesy of his Grandson Neil - Canada)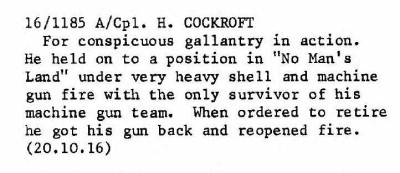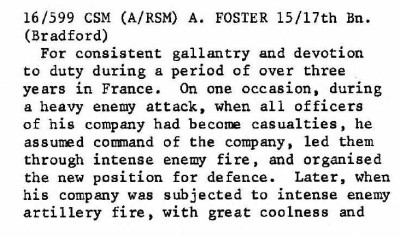 Distinguished Conduct Medal (DCM) Citations 16 & 18 Battalions, West Yorkshire Regiment.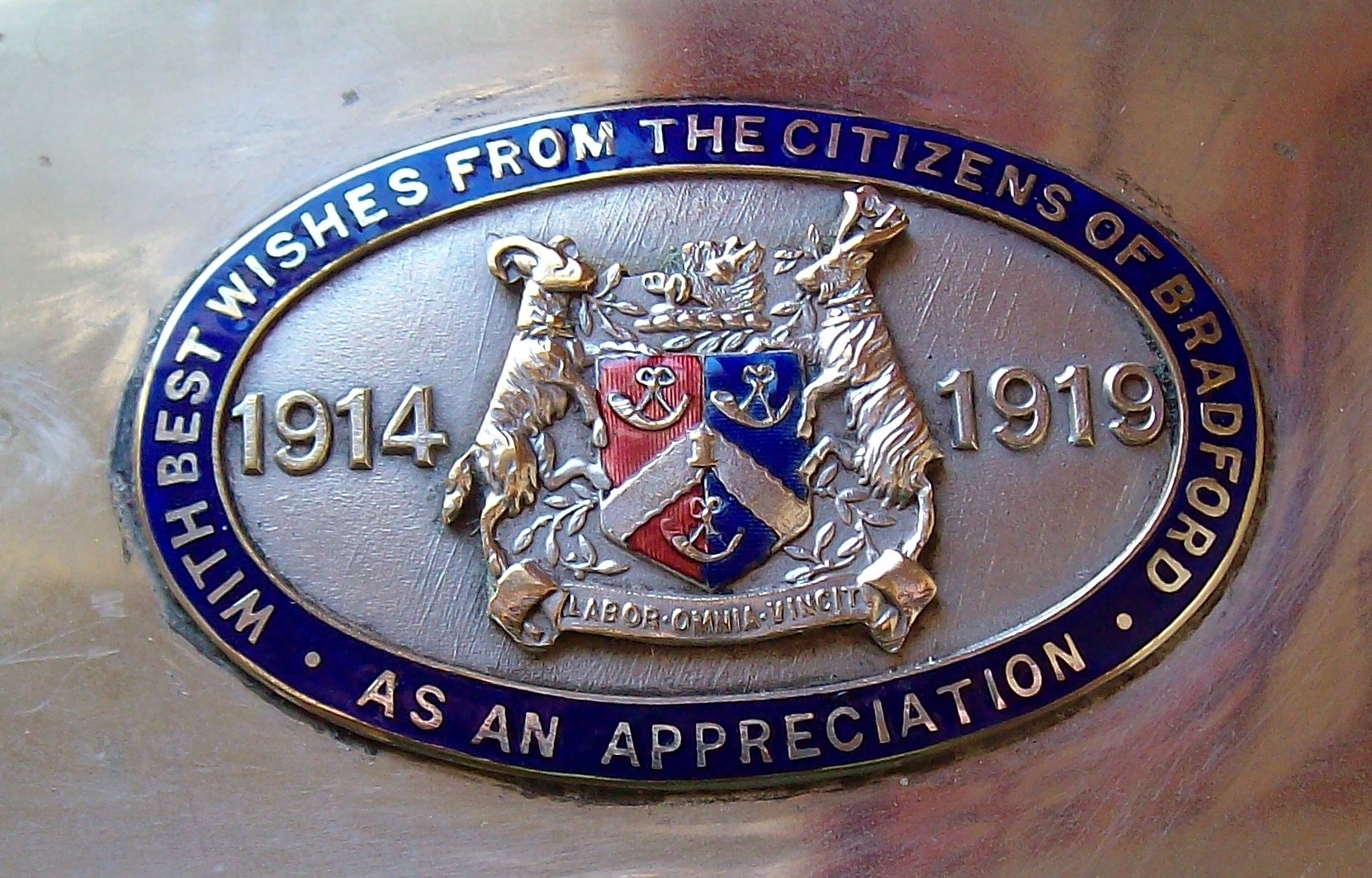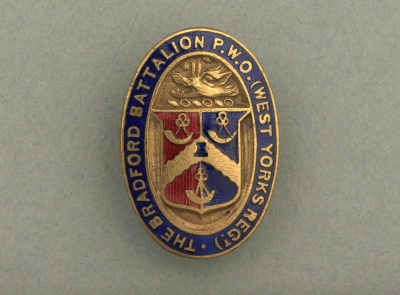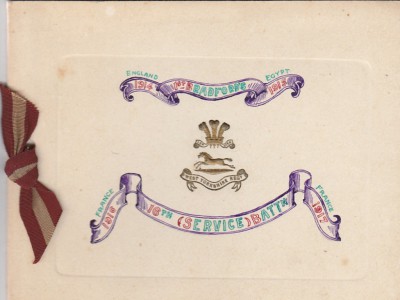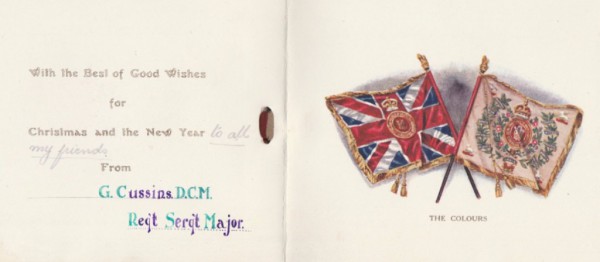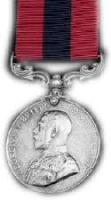 16/842 G.Cussins DCM, MSM. ​

George Cussins was born in Nunnington, Yorkshire in about 1888.
He joined the West Riding Constabulary on 2nd january 1911 as a Police Constable. His Police records show that he had been a Railway Guard working for the great Northern Railway in Grantham. 

He attested in 1 Bradford Pals on 23/9/1914 as 16/842 Cussins he 
served later as a Company and then Regimental Sergeant Major in 16 Battalion and  RSM of 15/17 Battalion of the West Yorkshire Regiment. 
Awarded the Distinguished Conduct Medal for his actions on 1st July 1916 (Left) and later the Meritorious Service Medal (MSM) (below right).
​

George survived the war and is shown has having resigned from the Police 6th July 1919 but we could sadly confirm no records for his later life.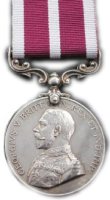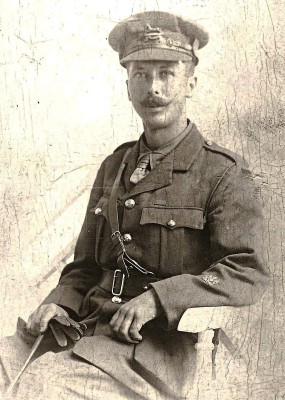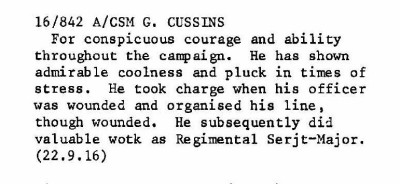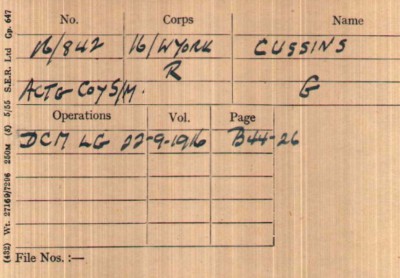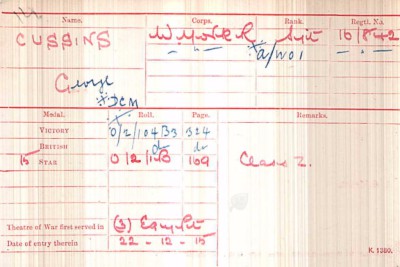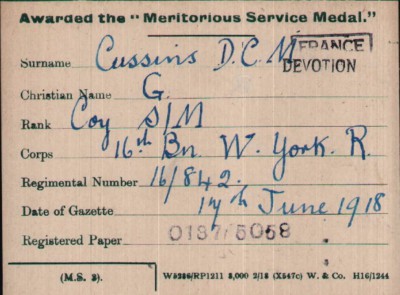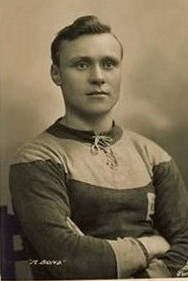 18/922 Sergeant Richard "Dicky" Bond.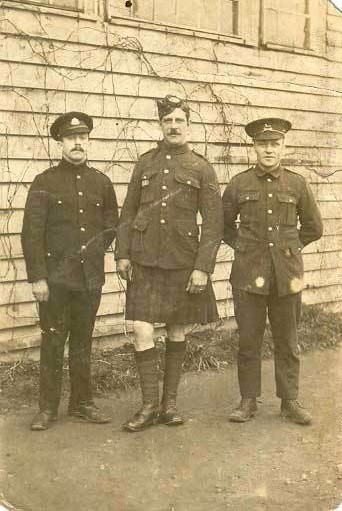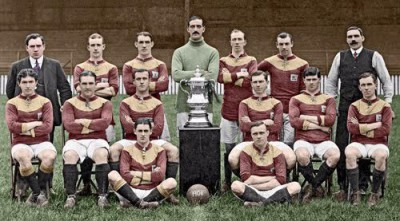 ​​ ​ At the outset of WW1 Dicky Bond was a professional footballer playing for Bradford City (left and above) and England.  

He joined 2nd Bradford Pals in 1915.
​

Captured by the Germans 27/7/1916 Dicky was first sent to Dulmen POW Camp and then to Minden.  He was repatriated to England on 18/11/1918.

The photo on the right was taken at Minden POW Camp in 1917 and shows Dicky Bond (far right) with 
Cpl Arthur Abbs, 7th Battalion, Suffolk Regiment.  The soldier in the centre is thought to be Cpl Frank Foxwell, Scots Guards.
​​Further information on Dicky Bond and Bradford City can be found at​;​

16/1002 Private James William SYKES
James William Sykes was born at Bradford the eldest of the nine children of William Law and Mary Elizabeth Sykes.  
His Service Records show that he signed up with 1st Bradford Pals on 25/9/1914.  At the time of enlistment he was 25 years old and a married man with one child Gladys Irene Sykes born at Rotherham in 1913.
​
Wounded on the Somme with GSW to his arm, leg and thigh he was repatriated to England. James is shown as spending 89 days being treated at Huddersfield War Hospital.
James returned to France in January 1917 and was initially posted to 2nd Bn West Yorks but a month later to 10th Bn West Yorks. 
​​
James was once again repatriated to England with what seems to be a problem with a toe (ICT Toe) in March 1917.  James spent 43 days in Lincoln General Hospital and 55 days in the Military Convalescent Hospital in Ashton in Makerfield near Warrington so the problem must have been quite serious.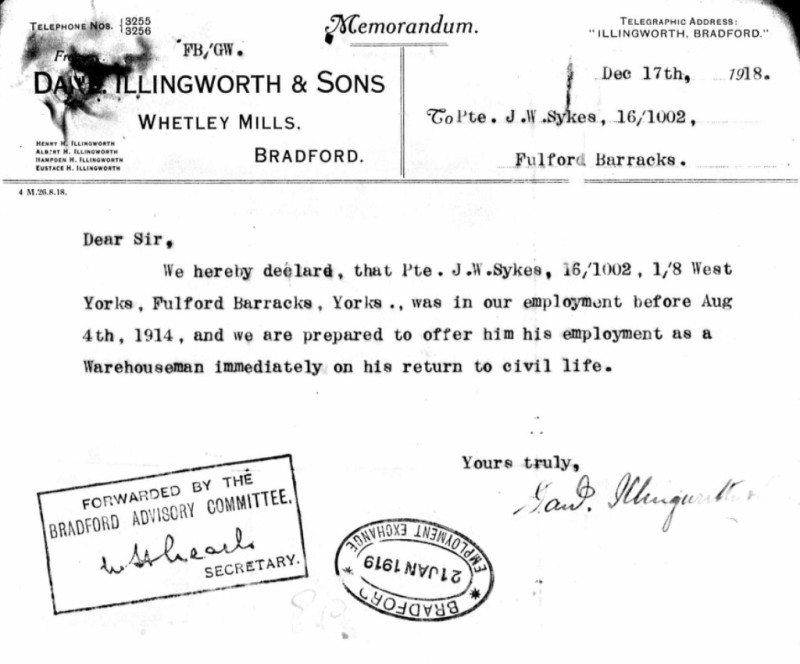 Posted for the third time to France 8/1/1918 this time to 9th Bn West Yorks and 10 days later to 1/8 Bn West Yorks. James was reported missing 14/4/1918. ICRC Records (above) show that James had been captured at Bailleul and was said to be serving with 1/6th West Yorks. James was repatriated to England from captivity on 5th December 1918 and was then transferred to Class Z of the Army Reserve on 25/2/1919. His records show that he was released from his reserve committment on 31/3/1921.

We could find no record of whether James took up the offer of employment from David Illingworth & Sons but after a hard war it must have been a relief for him and his family to know that after all he had been through he had an offer of employment.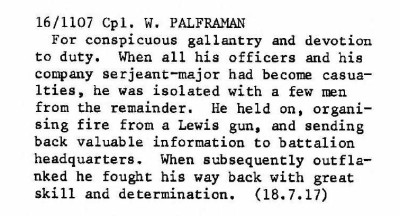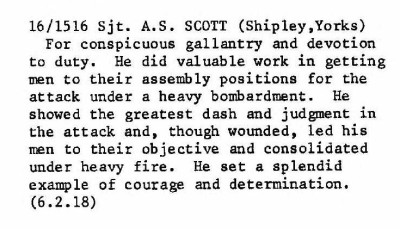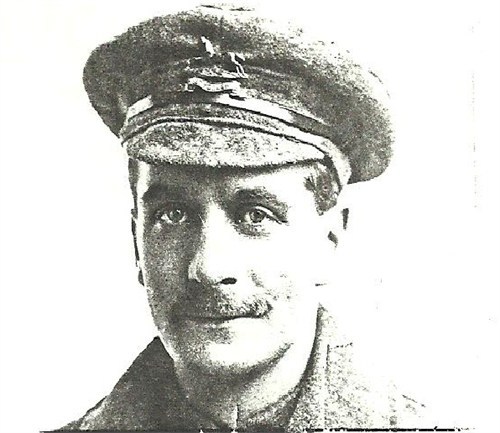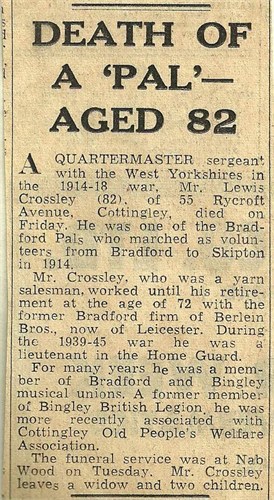 ​ Distinguished Conduct Medal (DCM) Citations 1st Bradford Pals
16/109 Lewis Crossley of Cottingley. Died 1965 Age 82. Newspaper cutting to the right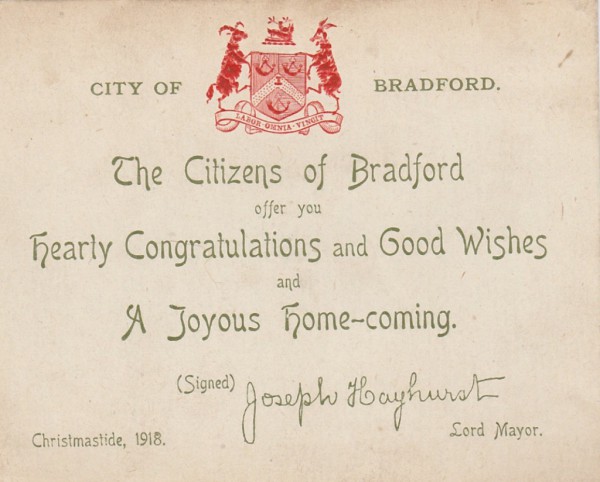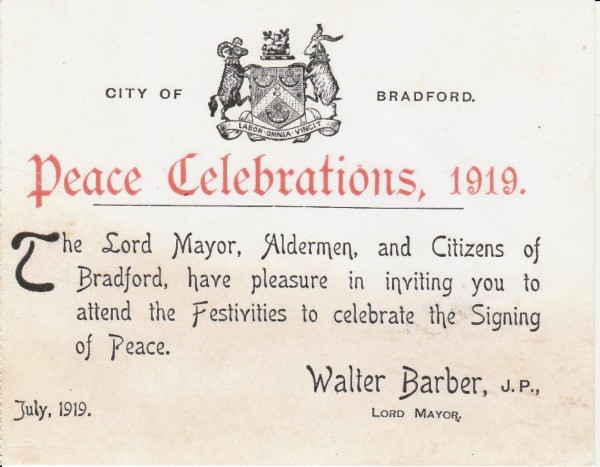 Christmas Card sent from the Lord Mayors office to the returning Bradford Soldiers from the "Citizens of Bradford" in December 1918
Invitation to Bradford Peace Celebrations sent by Lord Mayor of Bradford Walter Barber July 1919.